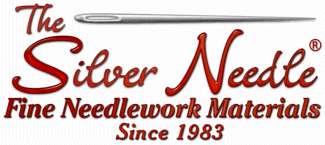 6068 S. Sheridan Rd. Tulsa, Ok. 74145 (918) 493-1136 (888) 543-7004
E-Mail

Here are some of the special activities we enjoy along with our customers, many of whom long ago became friends.

These are listed in chronological order.
Please scroll clear to the end to see them all... and be aware of years!




We Welcome Fern Ridge Collections and Michelle Ink Designs
Peyote Beading and Silver Casting
April 26th-27th, 2024


We've had both of these designers here before - but now together! Pat & Peggy from Fern Ridge will teach you Peyote Beading, while Michelle will walk you through sterling silver castings using precious metals clay. Project promises to be really cool - early plans have been a little wooden box to hold beaded your needlecases... with YOUR sterling pieces garnishing all. This is a very hands-on class... you will NOT be bored! Approx times 10 to 4 or 5 each day.

Your Friday/Saturday class in our She Shed is limited to 40 people. The event fee of $275 includes all the projects, yummy snacks and a few door prizes and favors... along with a lot of beading and casting fun. Meals are on your own, our 13 restaurants within walking distance will not disappoint!

$50 Due at registration. Balance is due February 26th, 2024. Cancellations before Feb 26 receive funds paid less $50. Cancellations after Feb 26 may receive kits with no refunds... or partial (TBA) refund if we can fill your space.


Announcing Fairytales & Chocolate: The Enchanting Rhine
May 15th - 29th, 2024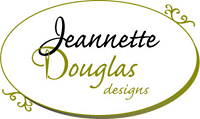 We are thrilled to announce The Silver Needle's next European River Cruise we are hosting with Jeannette Douglas Designs! Judy Bradford, Our Awesome Trip Lady, has worked magic for us on this next trip - an enchanting cruise down the Rhine River in May of 2024. A different time of year for our Ama Waterways trips (instead of the Christmas Markets), we will be chartering the entire Ama Serena ship for our group. Beginning in Switzerland with incredible scenery and some of the world's best chocolate, Judy promises we'll venture down the Rhine past the castles and vistas that inspired fairy tales, before we finish with a Dutch flair in Amsterdam.

We'll be visiting Zurich, Lucerne, Basel, Riquewihr, (you can 'blow off!' this charming town that day to do a hike through the Black Forest if you want! - it's a option!), Strasbourg, Rudesheim and Heidelberg, The Rhine Gorge (where all the famous castles are) , Cologne, and finally finish in Amsterdam. Jeannette will have a lovely stitched project especially for us as our trip momento, and we'll have a few stitching 'classes' and a Magic By Mona finishing 'class' as well. (NOT boring classes in a windowless room - we'll be up in main lounge area cruising past gorgeous scenery the whole time!)

We welcome stitchers and non-stitchers alike. You can travel alone or bring a friend or relative. There are usually a good dozen spouses along... a couple of knitters... but since it is our own private group... you'll be happy and welcome no matter what! An added bonus: we've arranged for a private tour of the Zweigart Factory - the magical place cross stitch fabric comes from! It's an entire day-trip-of-a-lifetime!

Judy plans both pre and post cruise excursions in Switzerland and Netherlands - optional to you. All kinds of stuff is included in the trip - all sorts of cabin and pricing options. You can use airline travel miles... she can book air or you can do it... anything is possible. We love taking these trips with Jeannette and Judy... truly bucket-list trips. You have a good year to think about it... but don't take that long to decide. Contact Judy Bradford at jbradford@expediacruises.com or call 866-559-4449. Might be a day or two before she gets back to you... but she's great, and will take fantastic care of you! Call us at the shop if you have questions... we love to 'dish' about our trips! Judy's Cell # is: 519-841-7245.
We have only 3 places left for this!


Announcing our Grand Summer Stitching Event for 2024
We Welcome Stacy Nash and Needlework Press's Vickie Jennett
July 11, 12 & 13th, 2024



Come spend a few days - or the whole week - with us and enjoy Stacy Nash and Vickie Jennett! I don't know what our projects will be yet... but both ladies are excited to be presenting! Officially, our Summer Event begins with Happy Hour at 4:45pm on Thursday, July 11th. BUTTTT... Our She Shed opens that Monday, July 8th for the Early Birds - as a Stitch Lounge. Designers arrive Wednesday - the same day we begin optional Finishing classes by our own Mona. Finishing classes continue Thursday. Everything moves from the She Shed over to our Main Stitching Room... for that Happy Hour Thursday, followed by dinner and Designer Make-it/Take-it presentations.

The Event includes Thursday Evening's dinner and all the festivities, both all day classes and their kits by both designers, yummy lunches served Friday and Saturday, door prizes, and a silent auction fundraiser/pin cushion exchange to raise money for a local charity - Happy Hands. (2023's Event raised $6000!)

Mona's Wednesday and Thursday classes are additional and optional. There are numerous hotel options very close to the shop, but more and more of our ladies are choosing Air B & B's as a hotel alternative!

Total Fee is $395 - which includes all the projects, meals and snacks... tons of stuff.
Questions? Call the Shop! 888-543-7004
$50 Due at registration. $125 charged after Jan 1st 2024 to reach funds paid of $175. Balance due May 10th, 2024.
Cancellations before May 10th receive funds paid less $50.
Cancellations after May 10th are non-transferrable and receive no refunds.





We Welcome Tanya Brockmeyer of Scarlet House Designs
September 4th & 5th, and September 6 & 7th, 2024


We are thrilled to host Tanya again in our She Shed! No project details yet, but our class is limited to 40 stitchers, and we'll have a lovely time! The class fee of $250 includes all your class materials, fantastic snacks (I promise!), drinks, fun prizes, and those two days of stitching bliss. Lunches are on your own, but our Center has a ton of restaurants -- something for everyone. Approx class times might be 10 to 4 each day.

$50 due at registration. Balance is due July 1st, 2024. Cancellations made before July 1st receive funds paid less $50. Cancellations after July 1st may receive kits with no refunds or partial (TBA) refund, if we can fill your space.




Join The Silver Needle and Jeannette Douglas Designs aboard the Celebrity Eclipse
September 19th - 30th, 2024!


This is our THIRD 'WIP SHIP TRIP' - A 'works-in-progress' trip while we cruise up the East Coast to enjoy the Fall Foliage. We depart from Boston MA on September 19th, visit Portland ME, Halifax and Sydney in Nova Scotia, Charlottetown and Prince Edward Island, and Quebec City in Canada.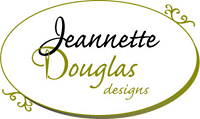 We have 4 days of Stitching at Sea in our private Stitch Lounge aboard the ship... our group is limited to 45 staterooms.

At this time, (July 2023) our prices are running about $1400 BELOW Celebrity's published prices - because we booked this trip super-early. This is not one of our European River Cruises (that is the Rhine one in May listed above.) This is one of the larger cruise ships - a totally different experience, and fun just in different ways! Lots of different options on this trip.

Contact Judy Bradford, Our Awesome Trip Lady. Judy's contact info is: jbradford@cruiseshipcenters.com. She can be reached by phone - Office is 866-559-4449, and her Cell Phone is 519-841-7245. We're expecting a fun group and lots of fun, new memories!
NOTE! At this time, this cruise is sold out.


We Welcome Lois Mouriski of Lady Dot Creates
Creative Finishing Techniques and Other Messy Stuff!
October 18th & 19th, 2024


Lois hand-dyes gorgeous trims for most of our industry's top designers. She loves to make and create. In talking to Lois, her vision is decking out a wooden sewing box! Remember the Van Conversions that were hot in the 70s? Where they took a plain van and covered the interior with frosted mirrors, funky lights, shag carpet, and juiced up the music systems? Pretty Awful Right? Well, our project is NOT LIKE THAT! It's going to be a wooden sewing box - hinged lid - that we will decorate on top, and completely customize for tool storage on the inside! Way too much work to do at home alone, but totally fun to do with a group in a situation that has fabric and trinket options! It's going to be really fun!

In our She Shed (and probably spilling over into the work area of our back room), class is limited to 40. Your fee of $200 will include anything and everything we do in class, all the yummy snacks and give-aways. Lunches are on your own - there are lots of choices around here as well.

$50 Due at registration. Balance due august 18th. Cancellations made before August 18 receive funds paid less $50. Cancellations after August 18 may receive kits with no refunds or partial refund (TBA) if we can fill your space.

We Welcome Karen Kluba of Rosewood Manor
A Custom Sampler Designed in Class!
November 6th & 7th, 2024 and November 8 & 9th, 2024


We're excited to bring Karen to the She Shed for 2 sessions of 2 days each of merriment and stitching! She wants to bring lots of motifs... YOU (aka 'the class') vote and decide on sampler pieces, parts, verses, colors, motifs. Then, because she's a whiz with her software, she's going to sit down HERE and design that sampler - we're going to print it, and kit it, and you'll have a custom sampler by Saturday! How cool is that? Details aren't ironed out yet, but I picture custom fabric counts, all that and lots of creativity. Again, because class is in our She Shed, size is limited to 40. Approximate times might be Wednesday and Thursday 10 to 4-ish and Friday and Saturday 10 to 4-ish.

Your fee of $200 includes all the materials, yummy snacks and class goodies. $50 due at registration, balance is due September 9th 2024. Cancellations made before Sept 9 receive funds paid less $50. Cancellations made after Sept 9th receive kit with no refunds or partial refund (TBA) if we can fill your space.