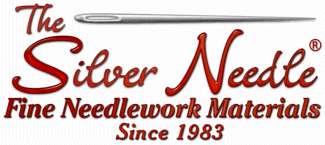 Our Privacy, Shipping and Return Policies
6068 S. Sheridan Rd. Tulsa, Ok. 74145 (918) 493-1136 (888) 543-7004
E-Mail

A note to our users about privacy:
We pledge to you that all information you send to us will remain with us. We respect your privacy, so we have built secure order pages, insuring that the information you give us on the order form will get to us in the most confidential manner possible. Our promise is to keep it confidential.

We feel the same way about our newsletter subscribers. Only those who request a subscription to our e-mail newsletter by e-mail or on our Newsletters page, will be subscribed. We do not make that list available to anyone else.



Our Return Policy:



Sometimes, just holding something in your hand is all you need to decide that it's just the perfect thing! Sadly enough, however, some things just don't work out for one reason or another... and a return is needed. Our shop policies are as follows.

Please call or e-mail the shop first, to alert us of the return, and for an authorization. Please send along a copy of the sales slip that arrived with the order. Sometimes, things come back to us with no notes... and we don't know what to do with them!

Any obviously defective items will be credited their purchase price.

Any returnable items must be in re-saleable condition -- original packaging intact, absence of pet hair or cigarette smoke, etc. Returns for any reason must be made within 30 days.

Printed materials, kits and fabrics are not returnable.

If The Silver Needle has made an error with your order, we will reimburse your return shipping via UPS ground, or the US mail. Please make sure it can arrive to us safely! If you are choosing to return an item because you've changed your mind, shipping will be at your expense. Returned items, for any reason other than our mistake, are subject to a 15% restocking fee.

Sale and Special Order items are not returnable.

Please open your order immediately on receipt, and check it. Any claim for errors in shipment or charges need to be made within 30 days.

All prices are subject to change without notice.

Hope this helps a little... still have questions? Just pick up the phone, or send an e-mail. We'll be glad to help!



Mailing and Shipping:

Our Shipping Terms:
FOB Shipping Point. Our responsibility is to deliver your package to the Post Office or other delivery service, using the address you provided to us for delivery.

POSTAL
In most cases, orders are sent via the United States Postal Service.
Shipping amounts are figured on the current USPS published rates.

We do not quote actual postage rates for you because our cart is not 'alive.' It does not know the value, volume or weight of everything you are ordering... and it really cannot 'read' where you live! Real people gather and pack your things - in a *correctly sized* package - and figure YOUR shipping to YOUR actual Post Office-verified address. Ever receive something in a ridiculously huge box? We don't make up a fake shipping amount, and we choose a package that is the smallest and most economical possible, while still making sure your things are packaged properly and will arrive to you safely.

We insure shipments over $75, and generally send parcels over $25 by 'Package Non Rectangular' to ensure tracking. Your shipment notification and any tracking numbers are automatically e-mailed to the e-mail address you provided on your order.

Rates outside of the continental United States, including Alaska and Hawaii vary, per USPS published rates. Per US Postal Regulations and Federal Laws, we mark customs labels with actual US dollar value paid for contents unless the package is indeed a gift sent to a separate shipping address. Your package can be confiscated if it doesn't meet postal and customs standards, so we work very hard to abide by all postal rules and regulations.

We ship overseas packages daily. International tracking and insurance are provided.