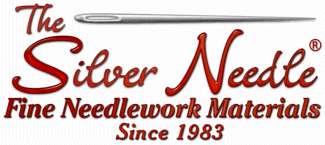 6068 S. Sheridan Rd. Tulsa, Ok. 74145 (918) 493-1136 (888) 543-7004
E-Mail


Lili Points of France has some lovely pieces that I think are very fresh, very contemporary, and very unique to our American Cross Stitch Market. Think of young married couples and their decorating schemes. No cluttery figurines, no cutsey, whimsical accessories... they want clean lines, simplistic color, accessories that make a bold statement. Take a shopping trip through a Pottery Barn or Restoration Hardware store... and you'll see what I'm talking about.

Lili Points has a flavor that appeals to that clean design sense. It's simple and soft, but very commanding. I am featuring a few kitchen pieces, a wedding / family design, and a few Christmas designs to whet your appetite. I hope you enjoy what you see!





Milk Jam


I had never heard of Milk Jam, but this is the recipe! It turns out that milk jam is the name for a boiled-down carmelized milk-sugar mixture that is used as a food and ingredient. Milk jam is used as a spread and as an ingredient for making desserts such as pudding, flan or ice cream. It is also often used as a filling for cakes.

191 stitches x 180 stitches, 13 x 13 on 28 count.


My Dearest Mommy



Lilipoints has a sweet piece that we've ordered into the shop! A wispy-light bouquet of hearts and love... the leaves and 'flowers' are decorated with all sorts of great *mommy words!* A generous 194 x 194 stitch count, this is offered as a chart, and coded for DMC.

What a lovely new-mother gift! Notice the personalization along the bottom. Just sweet, sophisticated and sleek!





The Sea and Lifesaver Ring


Lili Points has three nautical-themed pieces that I really like! We had to go to the internet to try to interpret what they say... and I think we did pretty well. I cannot tell anywhere on the patterns if they actually have formal names... so I guessed! The first, The Sea, translates to say; Free man, you will always 'cherish' (this word didn't translate well) the sea. Just a restful lighthouse and a very free seagull!

Next, is a big life-preserver... it reads... The sea is just as deep in calm or in storm. Kind of calms the problems life seems to deliver our way. Both are wispy, windblown and belong in a beach house!!! I love them! Each is offered as a chart, and generally finish approx 10 x 10 on a 32ct.





Tea


182 x 171 Stitches, it just says 'tea' in different languages and fonts. Creme, beige and reds.





Penguins


This one reads: Cheerfulness, health, change winter into summer. Darling penquins... stitch count is 156 x 158.





A Friend


'A friend is someone who knows us well, but loves us just the same.' Pretty hearts, very cheery. Count is 194 x 183.


Herbs 'de Provence


Here are three exquisitely sophisticated designs that belong in a classy, streamlined, modern, new kitchen!!! Or maybe in an old-world farmhouse kitchen -- the kind with windows and doors everywhere, a creaky wood floor, faded cotton curtains... and dried lavender! (and the vineyard sprawling from the kitchen window's view...) Basil, Olive Oil and Garlic, the three major food groups, are featured in these deliciously unique pieces, cross stitched in DMC flosses, on any fabric of your choosing.

By Lili Points of France, each is offered as a chart, and measures approx 12-1/2 inches square on 32ct! Quite impressive as kitchen artwork, I just love the simplistic, clean, fresh style... think about some ultra-suede mats on these, or contemporary frame treatments... Something very different for the American market, very nice!


Gingerbread for Christmas


Offered as charts, stitched in regular cross stitches in a medley of white, coral, garnet, orange spice, and soft browns. Not your typical holiday color palette, but these somehow, really work! Stitched on 32ct, they finish approx 12 and 13 inches square -- actually pretty large.

Like all the rest of Lili Point's designs, these are charming, fresh, clean and young looking. The recipes sound good, too! Something easy to stitch, lots of visual impact, might be time to refresh some of your older Christmas decorations!!!