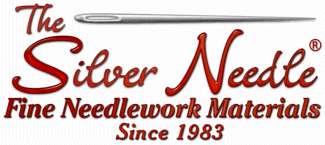 Join Us for Secret Needle Night!!!
6068 S. Sheridan Rd. Tulsa, Ok. 74145 (918) 493-1136 (888) 543-7004
E-Mail
It's time for our Annual Secret Needle Night Special!


You can always subscribe to Secret Needle Night every month... but if you want a little bargain/treat in the process... think about our PrePay Special. You pay for this next Jan to November of 2024 (kits are only $17.50 each) and get next December's FREE! We always offer this special this time of year - to get you ready for next.

SNNs are easy-to-stitch seasonal designs. We use 20ct linen, because it holds up to all the fun specialty threads like Pearl Cotton Fyre Werks, and the furry and fuzzy threads out there. We design and kit up a limited number of kits each month, and they are NOT available again. Super fun and quick to stitch, easy on the eyes and the budget... We've been doing these monthly for 30-ish years! (which I actually cannot believe!) If you've even been in the shop, you might have seen our backroom walls full of all the past ones!
P.S. This makes a great gift for a beginning stitcher!

To Summarize:
Prepay for 11 SNN Kits ($17.50 plus $2.50 shipping each) and receive December 2024's Kit for FREE
or
Prepay for Jan thru June 2024 SNN Kits WITH Finishing Kits now ($44.50 + $5.50 shipping each x 6 = $300.00)... we'll charge the last 5 months to you ($250) in July... and you'll receive December 2024's set of kits FREE!







Peppermint Mocha -- Something warm to drink this cold January!... Our November 2023 Secret Needle Night Kit


Our Secret Needle Night design for November brings you this mug of cheer - overflowing with marshmallow men and peppermint sticks! #5 Perle Cottons, a little Very Velvet thread and metallic Fyre Werks ribbon... it'll stitch up in a jiff. We wanted a wintry decoration, and here it is!

Your kit contains the chart, 20ct linen, needles and all the fun threads and beads. We even found a couple of peppermint mocha recipes to toss in - one with vodka!



Secret Needle Night Kits are our own shop-exclusive designs, small in size, easy on your stitching budget, eyes, and time, and worked on 10ct Betsy Ross or 18ct Linen. They feature specialty and novelty threads, cute embellishments, and always a yummy recipe -- just for fun! Always a secret..... they release monthly, and are Limited Editions. We love seasons and holidays - just a warning!!! Small, inclusive kits of chart, fabric, needle, threads and embellishments. These are fantastic to carry with you to stitch when you're waiting somewhere... in a doctor's waiting room, the hairdresser, etc. $17.50 each.

Our Magic By Mona Finishing Kits are an additional option - they offer you complete and identical materials to finish YOUR piece just like our model. Mona even TIES your bows and includes the handmade twisted cording on the edges for you! 'VERY Turnkey!' you get all the fabrics, pre-cut mounting boards, everything! $27.00 each.

You can try out a kit or two... or join our Automatic Monthly Ship... and get treats in your mailbox every month!
We release Secret Needle Night once a month.





PROJECT:

It's a secret!
(That's why we call it Secret Needle Night!)


COST:

$17.50


FINISHING KITS:

$27.00


SHIPPING:

If mailed to you, add $2.00 / Kit
Each month is charged AS IT IS SHIPPED... not all at once.
(Note: when you order an auto-ship, it will show up on your order form as a "zero-cost" or $.01 item.)
Enroll in Secret Needle Night monthly kits Auto-Ship here: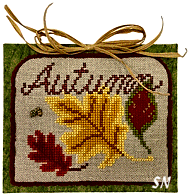 Autumn Leaves... Our September 2023 Secret Needle Night Kit


Our leaves will be changing color soon... and they actually WILL turn all of these colors! This month's Secret Needle Night design is one we did about 20 years ago... and we still love it! Worked on 20ct Natural Linen with Velvets and Pearl Cottons, it stitches pretty quickly, so you'll be ready for the leaves outside to fall!

Our kit includes the chart, fabric, threads, embellishments and needle. Mona finished this into a hanging board. Her finishing kit is available separately in case you want to assemble yours like ours.





Dracula's B & B... Our August 2023 Secret Needle Night Kit


Dracula's Air B & B has vacancies this Hallween Season! What a fun 5 x 5 decoration to stitch for your guest room! Our August Secret Needle Night kit features Rainbow Gallery's wools and metallics, and a little Weeks hand-yed Pearl Cotton for that coffin.

Complete kit of the 20ct linen, those threads, chart and needle; Mona made us a flat stand-up with a darling wooden bat base! She's painted it all for you... her optional finishing kit makes him ready to go advertise for the night!


---
Below are some of our previous SNN designs: (Sorry, these aren't available anymore!)