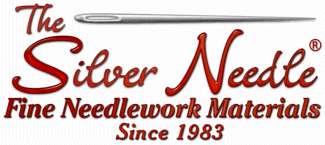 New York Dreamer
6068 S. Sheridan Rd. Tulsa, Ok. 74145 (918) 493-1136 (888) 543-7004
E-Mail



Two Designs just for fun

from New York Dreamer

Laundry... Again? - Something cute to stitch for your laundry area! Might give you a reason to smile when you're all bent over pulling stuff out of the washer and realizing that someone left a Kleenex in a pocket and you have white flakes stuck on everything! Presented as a chart, stitched with DMC, it finishes about 5-1/2 x 7 on 16/32ct.
Home is Where the Fabric and Floss Are - Might be cute to hang in your stitching room! I like this pinch tray finishing idea - makes it a fun piece to store your scissors and project threads while you're working. Stitched with Weeks and DMC, it measures 154 x 76. You might want an extra inch or two of fabric around your edges to ensure you have enough for tray finishing.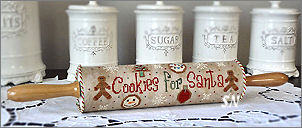 Seasonal Rolling Pin Covers


New York Dreamer has several rolling pin cover designs at the moment - we have a summer/beach one, pumpkins, one for Valentine's Day, one for Santa and now we have Apple Pie! A cute decoration for your kitchen, get your rolling pin first, then fit your fabric to it... she's used Velcro to attach her band around the pin, but fabric ties would work too.

Something fun and different, it'd make a fun gift for Grandma, as Mom probably doesn't have time to roll out cookie dough!