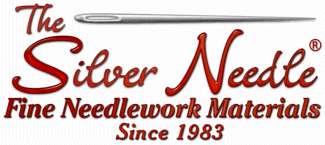 6068 S. Sheridan Rd. Tulsa, Ok. 74145 (918) 493-1136 (888) 543-7004
E-Mail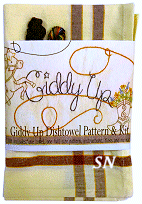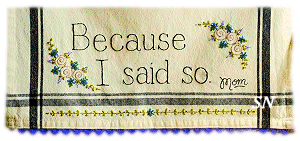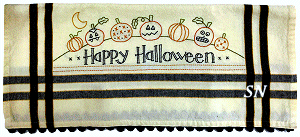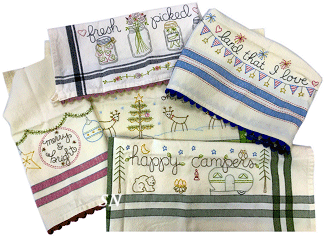 Hand-Embroidered Dish Towels


Oh my gosh, this is the MOST CHARMING collection of dish towels that you have ever embroidered! By Bareroots... each cotton 19 x 26 towel features a band of cute, seasonal stitching. We have 19, including Patriotic, Christmas, Halloween, Canning Jars, Hearts, Easter Bunnies, Happy Campers (which would be so cute in an RV!)... all sorts of cute themes.

You get the towel, the line pattern to draw onto the towel, the color pic of the stitching, DMC floss, and some rik-rak trim for each end of the towel.

Kind of a retro look... and super fun to give as a gift to anyone who'd like something cute and handmade in their kitchen.. we love these!





Stick 'n Stitch

from The Sulky Co
This is the COOLEST STUFF to transfer your designs for stitching (or punchneedle)! Basically, it is a rinse-away film that you COPY (as in 'Xerox!') your line drawing onto. Then STICK it (it's not real gummy or sticky - just clingy enough to stay in place) on your towel or whatever you are working on.

You stitch the design, then wet the 'film' and it disintegrates, leaving your stitching! You never have to trace a design ever again! We love it! The package comes with 12 - 8-1/2 x 11 sheets, plenty to make lots of cute towels!