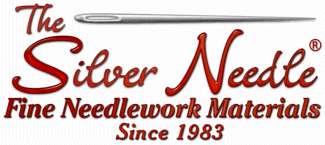 Finally a Farmgirl
6068 S. Sheridan Rd. Tulsa, Ok. 74145 (918) 493-1136 (888) 543-7004
E-Mail



S is for...


This is a cute little design reminiscent of postage stamps I think! Measuring only 132 x 57, this finishes approx 8 x 3-1/2 on 16/32ct fabric. Coded for DMC.

It'd make a charming 4-sided cube - stitch Santa and Snowman on opposite sides and flakes on the opposing sides! It is presented as a small chart.





Patriotic Matilda, Home is Coffee, Oscar the Cat and Catching Flies


4 New designs by Finally a Farm girl are here... and they just make you smile! Cute for Summer.
Patriotic Matilda is the CUTEST tiny Betsy Ross. She's siting top her blue spool of thread - sewing the flag. Do you see her little baby hiding in the tomato greenery? This finishes approx 4 inches in size.
Home is Coffee... and a book! Here is Oscar the Cat at home in his study. His mouse friend is serving his cup of Java! Finishes about 7 x 7 on 32ct.
Oscar the Cat - Just a sweet pic of the brown kitty helping his mouse friends gather the tasty berries! Quick little 4 x 4 piece!
Catching Flies - Here is Jeremiah up to bat, with his friend Matilda Mouse. She is there for cheer support and snacking on popcorn. Would be cute to sub your favorite player's number on that uniform!



Matilda Mouse, Scarecrow Matilda, Matilda Sews, Miss Jenny and Jeremiah

from Finally a Farmgirl
Here are 5 cute little personalities all by new designer - Finally a Farmgirl. Presented as charts, they are all small, and stitched with a combo of DMC along with Weeks and Classic Colorworks hand-dyeds. The charts are in color... but a bit hard to see, so maybe blow them up a little.
Matilda Mouse is the teeniest at 3-1/2 inches on 32ct Summer Khaki. Love that tape measure twill tape on the finishing (we have it - by lady Dot Creates - black, yellow or creme.)
Scarecrow Matilda is 4 x 5... cute for Fall.
Matilda Sews companions the first one... look at her baby peeking from behind the tomato cushion!
Miss Jenny is a toad - she's kind of hard to see in the pic because of the curve of the cushion. We think she is holding a sampler in one hand, and books in the other... Matilda is there on a neighboring mushroom!
Jeremiah is smitten with Jenny - his chart is the one that is hard to read... but he's cute, and worth the effort! Jeremiah finishes about 6 x 5.