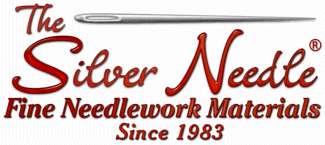 6068 S. Sheridan Rd. Tulsa, Ok. 74145 (918) 493-1136 (888) 543-7004
E-Mail



Santa Claws, Santa Paws and Country Christmas


A trio of fun little Christmas ornaments by Dirty Annie's will help you decorate for the holidays in style! Goodness knows those little furry creatures we love need recognition on the tree! Each Paws and Claws measure about 4 x 4 when finished... coded for DMC. Each of the single charts comes with a charm (Paws has a bone, and Claws has a fish skeleton and mouse.)

Country Christmas is just cute for anyone who wears/loves boots! Tone down the stripes if need be... or stitch 'em to match that favorite pair of boots. Each comes as its own single chart.


On the Way from Dirty Annie's
Dachshund Through the Snow - Oh my gosh this is darling! Stitched on Mint Splash 32ct Lugana, this little guy is the happiest! What a fun wintertime decoration. He measures 143 x 138 - so finishes abut 9 x 9, and is stitched with a medley of Classic and Weeks hand-dyeds. So many of the sky blue hand-dyeds would work for this, as we LOVE LOVE Crossed Wing's Snow Squall Linen - it has white spots that actually do look like snowflakes. Gorgeous fabric choices in multiple counts.
Pumpkin Patch - Here's a pretty and colorful medley of medallions, pumpkins and silly cats. Love those pumpkins - you could add beads all over on those, give your kitties opalescent white eyes, or stitch them in Simply Wool. This measures 119 x 112 - so finishes approx 7-1/2 square on 32ct. This is Dirty... but there are lots of hand-dyed gingerbreads and nutmeg fabric colors that woud be stunning with this as well.
Quite a mixture of looks to Dirty Annie's new releases! Got to keep that open mind!
Deja Poo - Something silly for help in dealing with less-than-accurate informational circumstances.70 x 70 - about 4 inches on 32. Deja Poo is presented as a small chart... and they even supply the source for that darling dictionary fabric they've used in the finishing!
Arrive Late - I think a teenage girl needs this for her closet! 120 x 85 - finishes 8-1/2 x 6 on 14ct. "Better to arrive late than to arrive ugly!"
Package Deal - This is just super-fun for the Oklahoma/Texas crowd! 137 x 76, This finishes about 8-1/2 x 5 on 32ct. This is presented as a small chart - and again - the fabric source is provided for that FUN Rodeo-Time finishing fabric they've used to make this look like it's matted.
Morticia's Second Line - Funeral processions are famous celebrations of past and future life in New Orleans... this one finishes a whopping 12-1/2 x almost 11 on 32ct! We lots of hand-dyed fabrics in this shade - all counts! There is a lot going on in here... you either like it or you don't... no judgements!
Catcus - Oh this is for you cat-people! That little guy in the middle is so cute... is he trying to hide by faking spikes? Catcus is a small chart, and it finishes about 5 x 7. It's actually done on Weeks Morris Blue, but looks greener in the pics. I think you can use most any fabric you like for this one!
Ya'll Ain't Right - They say that around here... it's the funniest saying... because they're usually laughing hard when you hear it! 80 x 80... Measures inches n 32ct.



Peppermint Bark and OMG Tree


Here are two smaller designs by Dirty Annie's that will make fun ornaments for your Christmas tree!
Peppermint Bark uses just 3 colors - choose the hand-dyeds called for or red, white and green from your stash... it measures 84 stitches square. On 40 over one - 2 inches, 36 over two - 4-1/2, 14ct - it'll be 6 x 6... so choose a fabric you like and can see! Wouldn't it be fun to finish this with a pocket on the back to hold a candy cane or two? You could even make a box - with an open top - to offer canes!
OMG Tree - Aren't you the most thoughtful cat-owner? This little thing measures 65 stitches square on 36 - over two, 3-1/2 inches, on 14ct - 4-1/2. The chart comes with those 5 little red wooden cut-out ornament embellishment for the tree... (something for kitty to try to chew off!) Coded for hand-dyed, but easy to convert to DMC, you could even use Simply Wool for that cat - and choose a color to match him!



Praise the Lord & Pass the Ammunition, So Many Cowboys, Not My Pasture


By Dirty Annie's - a new designer at Market this Spring - I love these! Make sure to see her other charts we brought home.
Praise the Lord measures just 60 x 60 stitches in size. Stitched with just Rose Petal and Straw Hat overdyeds by Classic Colorworks, the chart comes with a tiny pistol charm!
So Many Cowboys, So Little Rope companions Praise the Lord... same two colors, same design size, only this one comes with a horseshoe charm.
Not My Pasture - One of my very favorites from the show... just sweetly says it like it is! Choose any fabric, it calls for 7 colors of hand-dyeds, which you probably already have in your stash. It's finished size is 57 x 57 - just 3-inches or so!



Canning Season


'Grab your Balls, it's canning season!' Celebrate the Summer Dirty Annie's style! Just a fun little piece to decorate the kitchen and shock the family at the same time... choose some dark-ish fabric and your DMC's this finishes about 4 x 6.

(We added some new pics of a couple of Annie's ornament designs - originally charted in pink, we changed colors to red to really make them POP. See what you think!)





Dirty Annies Camper Charts & Farm Girl


Here is a set of 4 cute little 'canned ham' campers done in happy pastel colors. You don't have to stitch them for a 'camper-lover'... just choose the verse that fits your situation the best! All are presented on 5 x 7 cards and coded for hand-dyed flosses. Super easy to just look at and choose DMCs from your stash if you'd rather, these all measure 55 stitches square - so just bitty little things!

And that cute little pink tractor! You might have someone special to stitch that for... and you might have to change the tractor paint color! Farm Girl is charted for DMC, is presented on a single card, and measures just 45 x 73.





Seashells and Seahorses & Claws


Crabs, Lobsters and Shells... these two charts offer simple monochromatic designs - each stitched with a single color of hand-dyed floss.
The Claws chart comes with a wooden lobster-colored 3 x 4-inch lobster thread board or frame embellishments.
The Seashells and Seahorses chart has a 2 x 4-inch seahorse cutout. Final design size depends on your fabric count... and even though thread colors are given, there are lots of gorgeous colors in the sea to use!


Merry Christmas Y'all, Dance Like a Mermaid, Purrrr-fect!
Dance Like a Mermaid - Drink like a pirate, dance like a mermaid... This design measures 110 x 150 - so finishes about 7 x 9 on 32ct. Stitched with hand-dyeds, the coral color is Weeks Sockeye, and the teal is Gentle Art's Peacock. Super cute, it comes with an enameled starfish charm!
Merry Christmas Y'all - A fun tree ornament finishing about 3-1/2 inches square. They've featured two different Lady Dot trims in the edge finishing treatment - chenille, then stacking the mini-poms on top of that! Add a little sparkle to those flakes or boots if you feel like it!
Purrr-fect - Just a sweet little black kitty! The model is actually done on Seafoam hand-dyed linen - I don't think you can tell that from the cover pic - and this finishes about 4-1/2 x 5. The flowers and grass re kind of low in color impact... you could always grab some pink and greens from your stash to brighten them up a little... but isn't that cat the cutest?