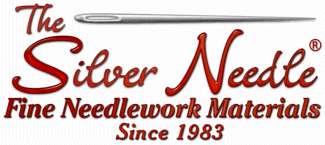 6068 S. Sheridan Rd. Tulsa, Ok. 74145 (918) 493-1136 (888) 543-7004
E-Mail

This is an alphabetical listing of the entire Weeks Dye Works Overdyed Floss Collection. Packaged in 5-yard, continous-length skeins, each color is overdyed with various colors, to produce monochromatic blends, as well as medleys of coordinating colors -- some to match the seasons! Weeks overdyeds are great to use for twisted cord finishing, too, as they are available in a continuous length.



Did You Know...
Weeks Dye Works is a certified Green Dye House! Info about our dyes follows... very interesting news!!!
Weeks Dye Works is going COLORFAST! Info about our new dying procedures and labeling info... more very interesting news!!!
Read all about it here!
NOW!!! Also available for online ordering... Weeks Perle 5!
To make your selections, just fill in the number of skeins you want in the little boxes, and hit the submit button to have them added into your cart. $2.60 each.
At the bottom of this page, you'll find the seasonal and limited release bundles of floss that sell as sets.
---
Hand-dyed Linens


from Weeks Dye WorksWow... Weeks Dye Works dyes 30, 32, 35, 36 and 40ct linens following the color recipes of their overdyed flosses... so now you can complement linen colors to threads in your project! The consistent colors make project planning easier, because you know what color your hand-dyed linen is going to be!

We do custom-cut linens in the shop, but for the sake of easier ordering through the shopping cart, we're offering 'Fat Quarter' cuts in our drop-downs. An approximate 18 x 27 inch size, you'll get plenty to work multiple projects -- easy to cut in half and share with a stitching friend, too!

We can also cut design-size pieces for you. Prices are figured at .09 per square inch, except the 40ct and it is .10 per square inch of your custom-cut piece. So if you need a custom cut, just tell us in the comments box of the order form or the fabrics write-in box at the top of the Supplies page.
Don't miss the wonderful Weeks Dye Works Hand-Dyed Wool fabrics, too!