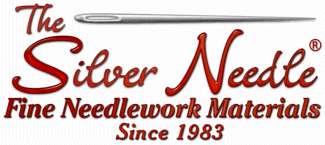 6068 S. Sheridan Rd. Tulsa, Ok. 74145 (918) 493-1136 (888) 543-7004
E-Mail
| | | | | | |
| --- | --- | --- | --- | --- | --- |
| Newest | Spring, Easter, Valentine | Summer, Patriotic | Autumn, Halloween | Winter, Christmas | SERIES |

A Mother and Daughter Pair, Priscilla and Chelsea make up the Team of Stitching With The Housewives. They LOVE all the seasons, all the holidays, chickens, bunnies and plaids and checks! All of their charming designs come in chart format and are coded to DMC and Classic Colorworks hand-dyed floss - which they affectionately refer to as "Fancy Floss."

Priscilla's design style is a chalkboard look - lots of white - generally stitched on a darker gunmetal or black background. Sometimes they have hand-dyed the fabric themselves - and they give you that dye info inside the chartpack. If you cannot see on black fabric, consider a gunmetal color - we have several different fabric types in several different counts available. Lots of cute smaller motifs tucked into all the designs - consider picking out some favorites and make some individual pin cushions or stand-ups - it saves on your stitching time!
Newest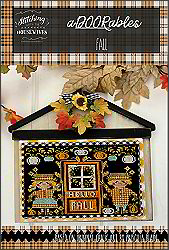 The November Designs Are Here!


These gals loooove series... and while you can pick and choose any you want to do single, these three new releases are all part of sets!
So... take a peek here, then click through to see if there are any other coordinating ones you can't live without! And finally some white background fabric!  Yay!


Spring, Easter, Valentine
Summer, Patriotic
Autumn, Halloween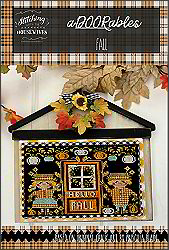 Winter, Christmas
SERIES
Let's Go Ride a Bike
Month 2 Month