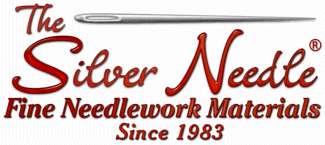 Sew Much 2 Luv
6068 S. Sheridan Rd. Tulsa, Ok. 74145 (918) 493-1136 (888) 543-7004
E-Mail



Fall Teacups


What a charming set of Autumn-flavored cups all stuffed with pumpkins and birds! By Sew Much 2 Luv, each comes as a small chart (The charts say this is a set of 5, but there are only 4 at this time.)

Measuring about 70 x 110 in stitch count - 4 x 5-ish on 18/36ct, they are coded for DMC, and simply super cute! Might be hard to choose a favorite, sorrrry!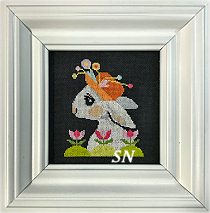 Cheerful Things

from Sew Much 2 Luv
All presented as charts...

Thimbelina Flossbobbin - This is a whimsical design... kind of a stitcher self-portrait! Thimbelina is sporting a thimble hat... and her dress is shaped like a floss bobbin! The little scissors there on her dress are actually a teeny 1/2-inch charm. She measures just 50-ish x 35 without her scissor border... but in the model pic, her border is included and she adorns the front of a pin cushion that features a scissor pocket! Easy to change her bobbin color to anything else to match your finishing fabric....
Spring Bonnet Bunny - From the artwork of Michelle Palmer, this charming bunny is stitched on black fabric. Choose your poison with black fabric... but at least she's stitched with DMC floss, and the chart is large! She's 65 x 80 stitches.
Spring Stitches - Another delightful design that needs to be on something dramatic - like this black - Isn't she precious? She LOVES her pins, needles and thread! Quite a few more stitches than Ms Spring Bonnet Bunny, Ms Little Mousey measures 148 x 139... and this pic has her stitched over ONE thread on 25ct! If that isn't a possibility, consider 14 black Aida (The Cross Stitch Police will not come knock on your door and scold you in the privacy of your own home if you can't see the smaller stuff!) She'll be charming at 10 x 10! Coded for DMC.